Preparation Time: 15 minutes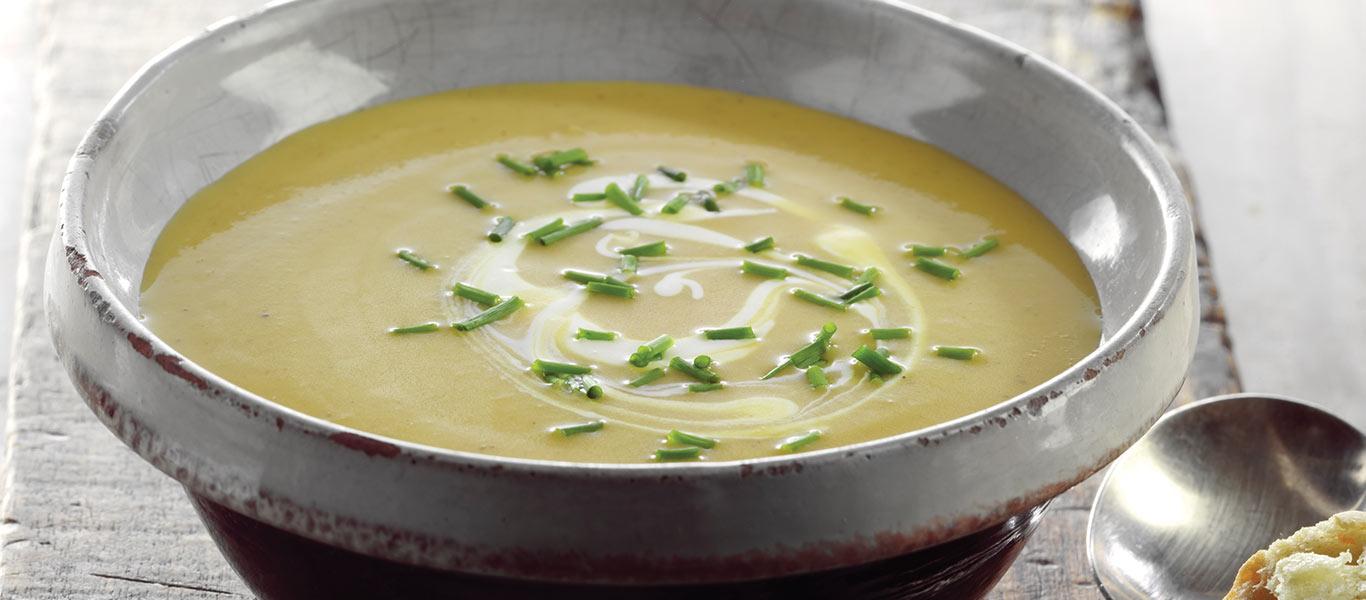 Ingredients
Vegetable or sunflower oil
1 onion, peeled and chopped
1 tbsp curry powder or paste
900g (2lb) pumpkin (prepared weight), peeled and cut into chunks
1 sweet potato, peeled and cut into chunks
750ml (1¼pt) vegetable stock
200ml (7fl oz) coconut milk
Method
Heat 2 tablespoons oil in a large saucepan, add the onion and fry over a gentle heat until soft. Stir in the curry powder and cook for a further 1-2 minutes.

Add the pumpkin and sweet potato chunks, stir well and then pour in the stock. Bring to a simmer, cover the pan and cook over a low heat for about 15 minutes or until the pumpkin and sweet potato are very tender.

Leave to cool a little, then blend in batches in a liquidizer until smooth, adding some of the coconut milk to each batch.

Ideally served with croutons or a sprinkling of your favourite herbs.