Desserts Rhubarb & Apple Crumble with Nutty Oat Topping
---
Preparation Time: 15 minutes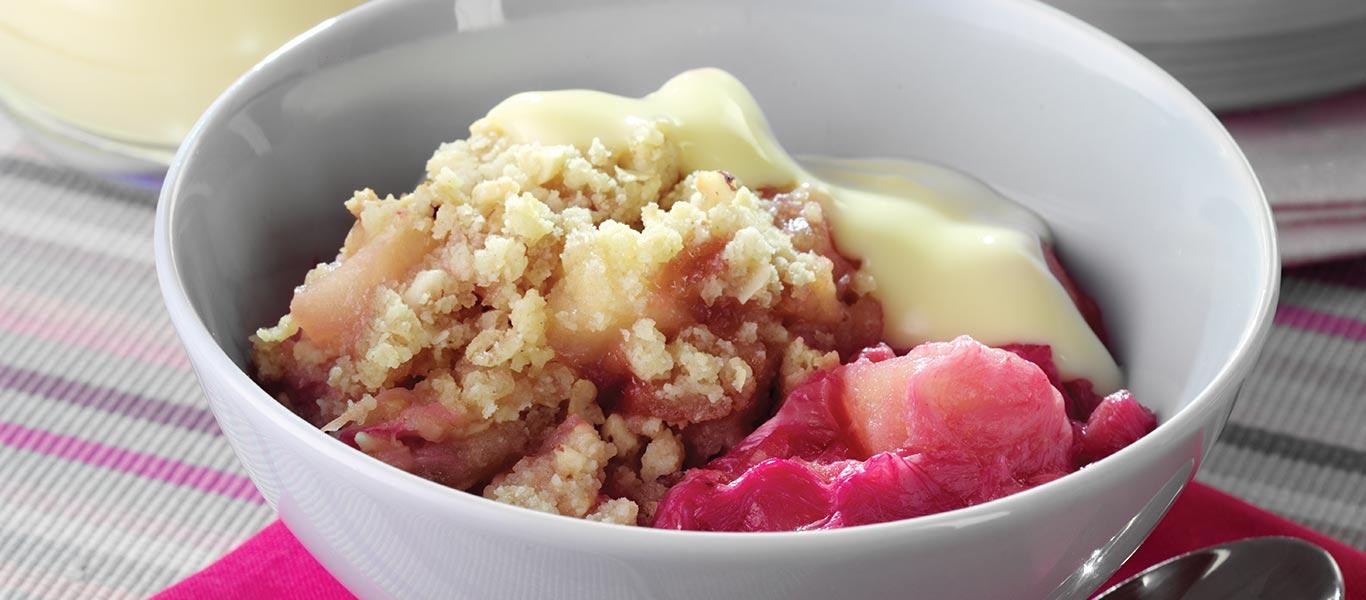 Ingredients
400g (14oz) rhubarb
3 Royal Gala apples
Juice of 1 orange
1tsp ground ginger
3tbsp caster sugar
Crumble topping:
75g (3oz) butter, cut into small pieces
150g (5oz) plain flour
3tbsp porridge oats
3tbsp chopped hazelnuts or chopped almonds
3tbsp Demerara sugar
Method
Preheat the oven to 180°C/350°F/Gas mark 4. Cut the rhubarb sticks into 5cm (2in) lengths and place in a bowl. Peel, core and slice or chop the apples and add to the rhubarb.

Stir in the orange juice, ginger and caster sugar and transfer to a shallow roasting tin, spreading out the fruit in an even layer. Roast in the oven for 10 minutes. Strain off excess juice from the tin and set aside.

To make the crumble topping, rub the butter into the flour until like breadcrumbs. Stir in the oats, nuts and Demerara sugar.

Increase the oven temperature to 190°C/375°F/Gas mark 5. Spoon the fruit into an ovenproof dish and top with the crumble mixture, covering the fruit completely.

Bake for 25 minutes or until the topping is golden brown. Serve hot with custard or cream.