Preparation Time: 10 minutes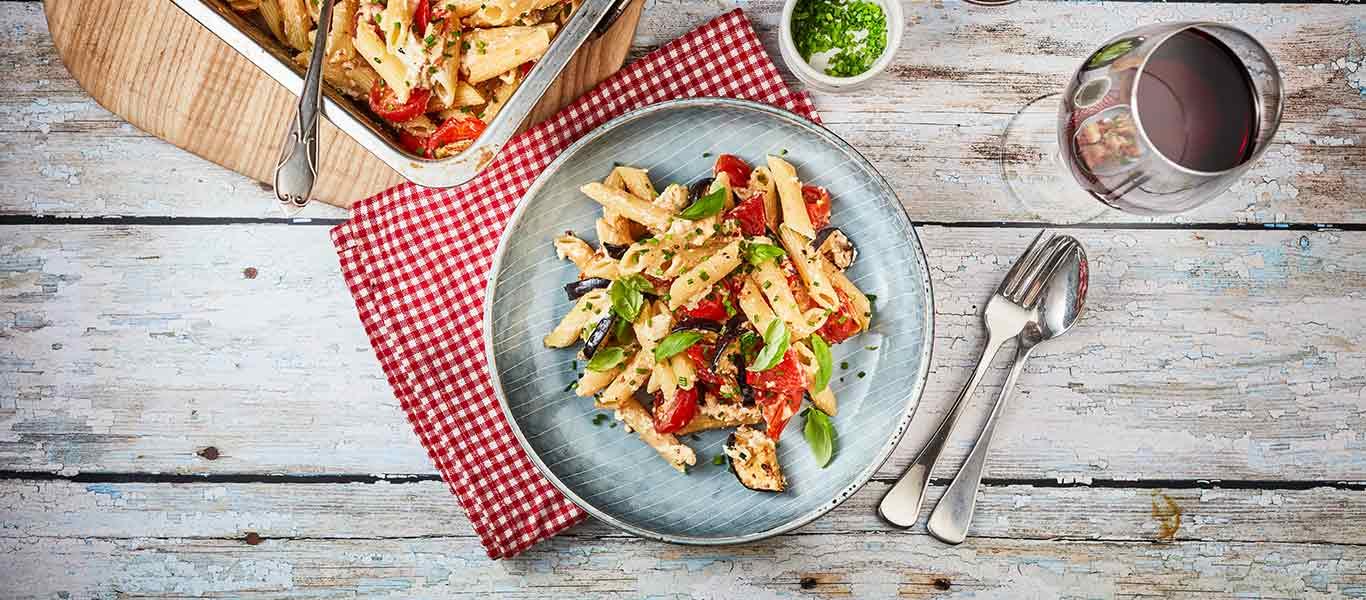 Ingredients
1 large aubergine, cut into small chunks
2 red pepper, seeded and cut into small chunks
2 tbsp olive oil
1 tsp chilli flakes
Sea salt and freshly ground black pepper
320g cherry tomatoes, halved
300g penne or similar pasta
200g feta cheese, crumbled
1 tbsp finely chopped chives
2 tbsp small basil leaves
Method
Preheat the oven to 200°C, fan 180°C, gas mark 6.
Place the aubergine and pepper onto a large roasting tray. Scatter with the oil, chilli flakes, salt and black pepper and toss together.
Place in the oven to roast for 15 minutes.
Meanwhile, bring a large pan of salted water to the boil. Add the pasta and simmer for 10-12 minutes until tender.
Add the tomatoes to the pan of vegetables and roast for another 5 minutes, then add the feta cheese and roast for another 5 minutes.
Drain the pasta and return to the pan, then tip into the tray of roasted vegetables into the pan and toss together.
Season with black pepper and add half the chives and stir once more.
Divide between serving bowls and top with the remaining chives and the basil and serve straightaway.