Preparation Time: 10 minutes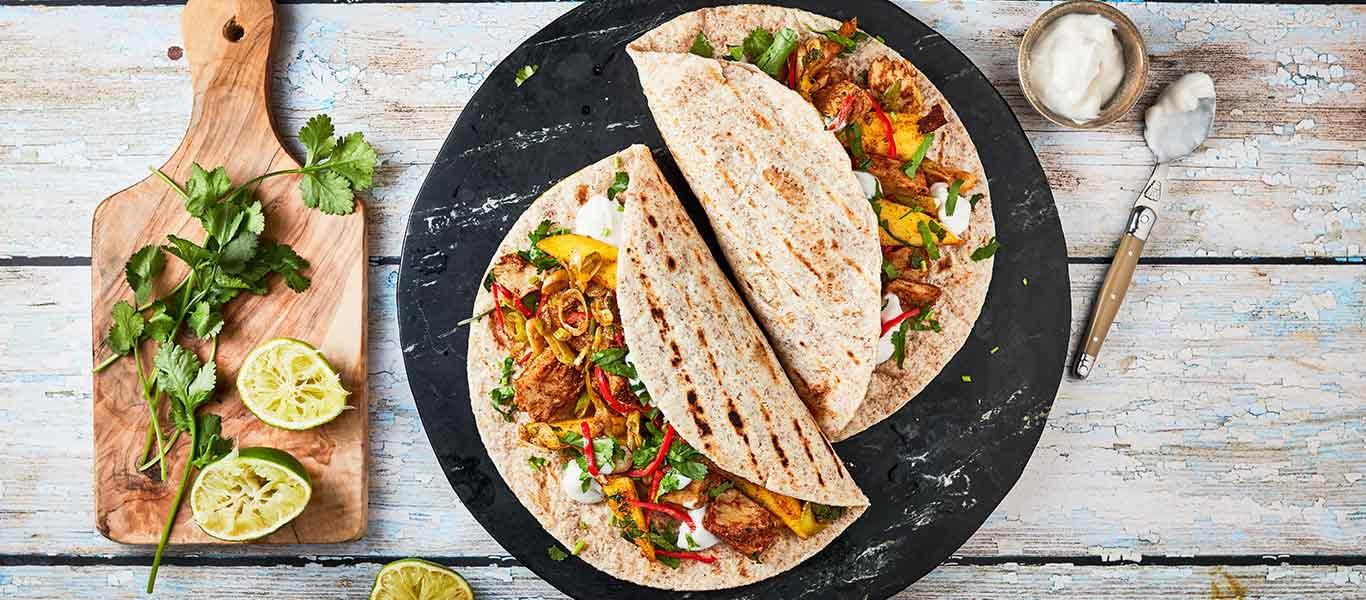 Ingredients
1 tsp vegetable oil
300g Vivera Veggie chicken pieces
2 tsp ground cumin
2 tsp ground coriander
1 tsp paprika
1 bunch spring onions
1 red chilli, seeded and sliced
1 small mango, peeled, stoned and cut into strips
2 limes, juiced
2 tbsp roughly chopped coriander
4 wholemeal wraps
4 tbsp natural vegan yoghurt – coconut or soya
Method
Heat a frying pan until hot. Add the oil, meat substitute and stir fry for 2 minutes.

Stir in the spices and fry for another 2 minutes until just crispy around the edges.

Add the spring onions and chilli and fry for another 2 minutes.

Add the mango and half the lime juice and coriander and stir through.

Heat a griddle pan until hot, add wholemeal wraps and cook on each side for a 20-30 seconds until just coloured.

Remove and divide between serving plates. Top with the yoghurt, remaining lime juice and coriander.