Preparation Time: 15 minutes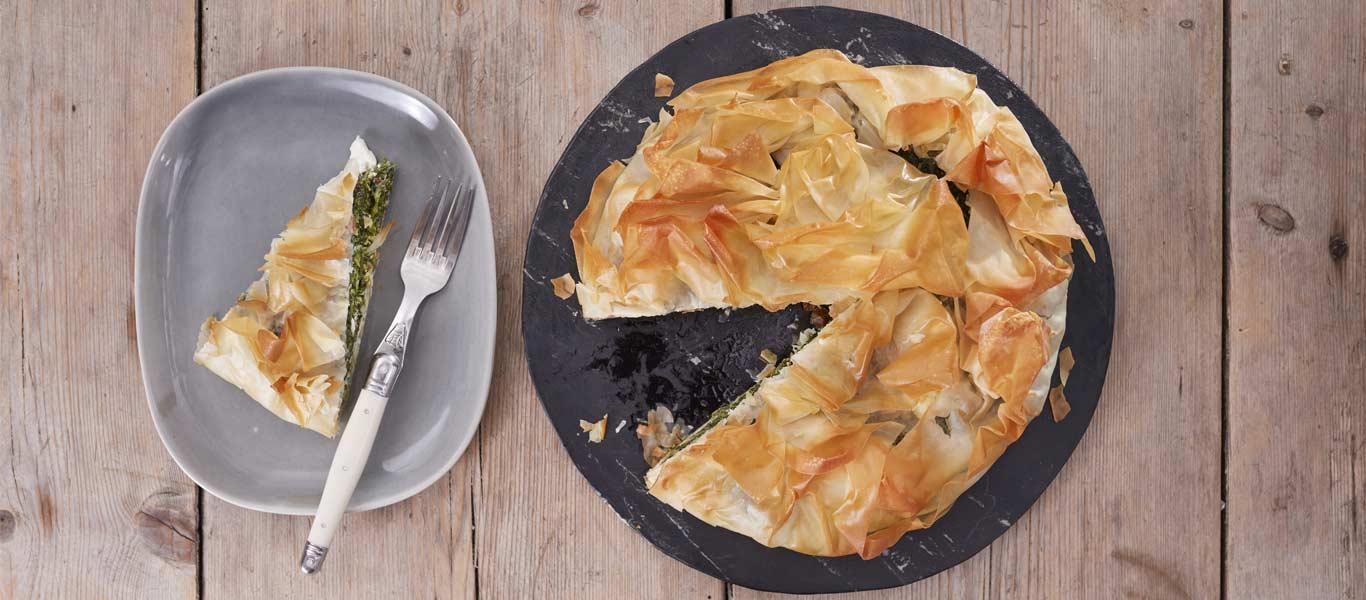 Ingredients
1kg frozen whole leaf spinach, defrosted and squeezed dry
1 bunch spring onions, thinly sliced
100g sultanas
3 tbsp dill, roughly chopped
3 tbsp mint leaves, roughly chopped
¼ tsp freshly grated nutmeg
1 lemon, zested
2 eggs
Sea salt and freshly ground black pepper
200g feta cheese, roughly chopped
270g filo pastry
1 tbsp olive oil
Method
Preheat the oven to 200°C, fan 180°C, gas mark 6.

Tip the spinach into a large bowl, then add all the other ingredients, except the feta, filo pastry and olive oil, and mix really well.

Fold in the feta so that it doesn't break up too much.

Lay a sheet of filo onto a baking tray and drizzle with some of the olive oil, then place another sheet on top at 45° to the first sheet. Drizzle with more oil then repeat with another 3 sheets of filo and oil so that you create a round shape.

Spoon the spinach filling into the centre of the sheets, then loosely pull the filo up around the sides to create a parcel. Crumple the remaining sheet of filo on top so that the filling is covered and drizzle with the last of the oil.

Place into the oven to bake for 30-40 minutes until golden brown and cooked all the way through.

Serve either warm or cold.