Preparation Time: 5 minutes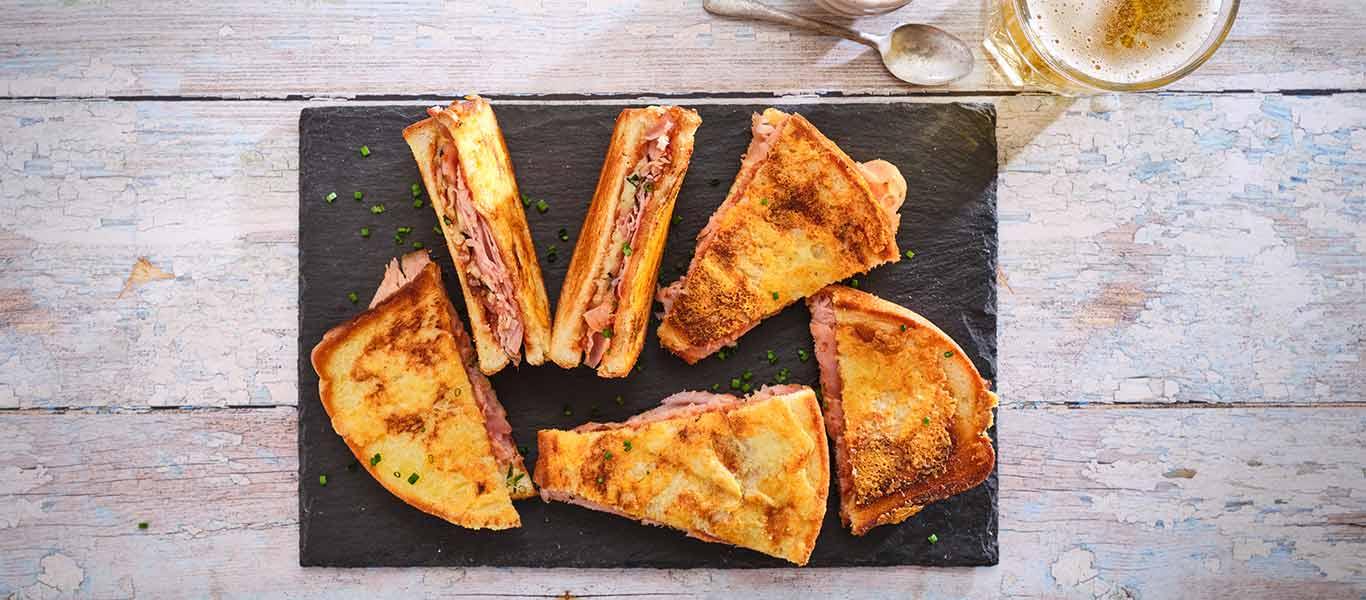 Ingredients
4 slices bread of your choice
20g butter, softened
120g mature cheddar cheese, grated
120g wafer thin ham
4 tbsp tomato chutney
Nutrition
Calories column
Fat column
Saturates column
Sugars column
Salt column

Calories
669

per serving

33%

%GDA

Fat
38g

per serving

54%

%GDA

Saturates
21g

per serving

105%

%GDA

Sugars
11g

per serving

12%

%GDA

Salt
3.60g

per serving

60%

%GDA
Method
Lay 2 slices of the bread out onto a board and divide the chutney between 2 slices, spreading right to the edges.

Layer the ham up on top of the chutney, keeping it as ruffled as possible.

Layer all but 2 spoons of the cheese on top then place the last 2 slices of bread on top to create a sandwich.

Spread butter on each outside piece of bread, then sprinkle the top with the last of the grated cheese.

Transfer to a kitchen paper lined microwaveable plate.

Place in the microwave for 45-60 seconds until the cheese in the centre has melted.

Heat a frying pan until hot. Add the sandwiches and fry on each side of until just crispy and golden brown.

Cut into wedges and serve straightaway.