Serves : 4 as an accompaniment or 2 as a main meal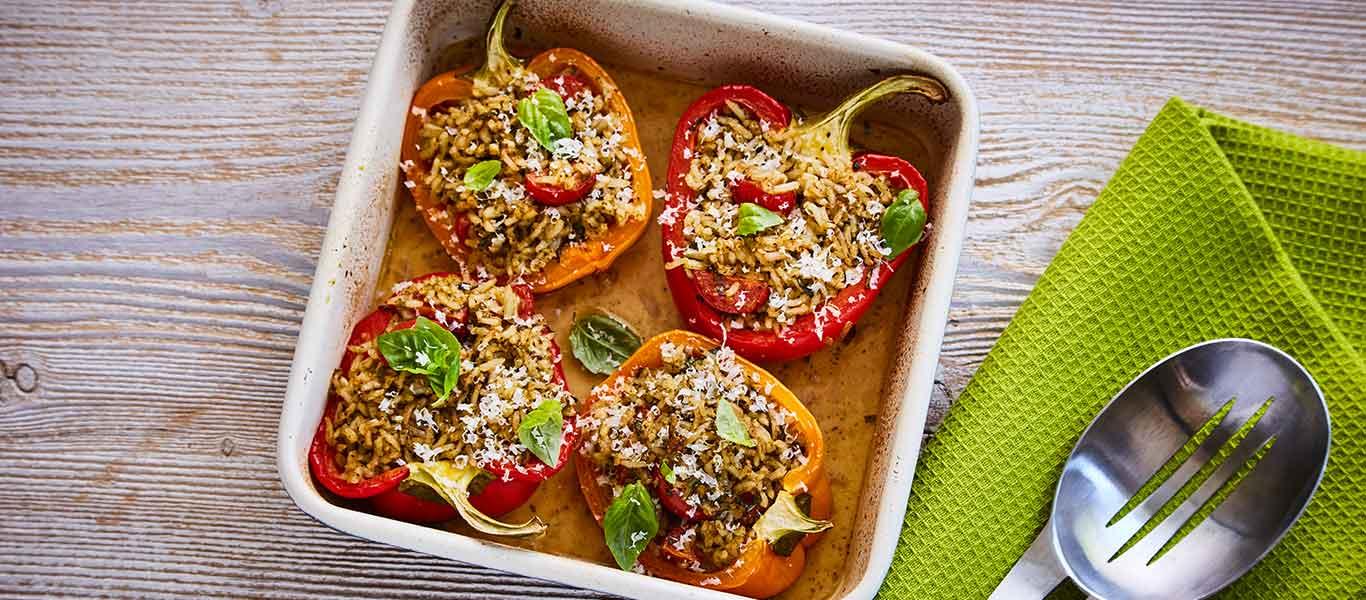 Ingredients
1 red pepper, halved lengthways and seeds removed
1 yellow pepper, halved lengthways and seeds removed
150g cooked brown basmati rice
1 heaped tbsp pesto
60g cherry tomatoes, quartered
3 sprigs basil, leaves picked and finely chopped
Sea salt and freshly ground black pepper
350ml vegetable stock
Method
Preheat the oven to 200°C/fan 180°C/gas 6.

Put the pepper halves, cut side up into a shallow sided ovenproof dish.

Mix the cooked brown basmati rice with the pesto, cherry tomatoes and chopped basil then season really well with salt and black pepper.

Spoon the mixture into the pepper halves, packing it in quite well. Pour the vegetable stock into the bottom of the dish then cover the whole thing with foil.

Put into the oven and roast for 25 minutes. Remove the foil, then return to the oven for another 10 minutes until the peppers are tender.

Serve hot, warm or room temperature.