Preparation Time: 10 minutes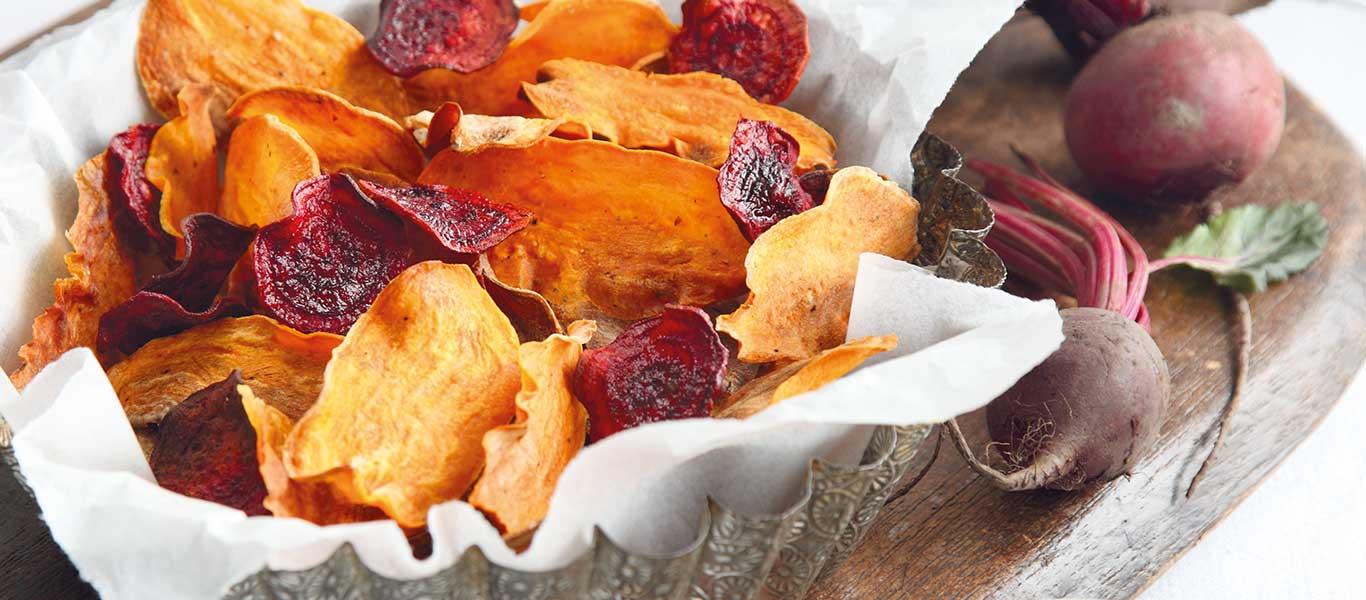 Ingredients
3 sweet potatoes, peeled
3 beetroot, peeled
2 tbsp olive oil
Seasoning - salt and pepper
Serving Suggestion:
houmous
Method
Preheat the oven to 200°C / Fan 180°C / Gas Mark 5.

Using a knife, thinly slice the sweet potato and beetroot into wafer-thin slices. Spread out onto paper towel to remove any excess moisture.

Place the slices into a large bowl and sprinkle with the oil and seasoning - toss to coat evenly.

Arrange the slices in a single layer on baking trays and roast for 20 minutes, turning them after 10 minutes.

Remove from the oven when crisp and golden and spread out on a paper towel until cool.