Preparation Time: 10 minutes
Cooking Time: 15 minutes, plus cooling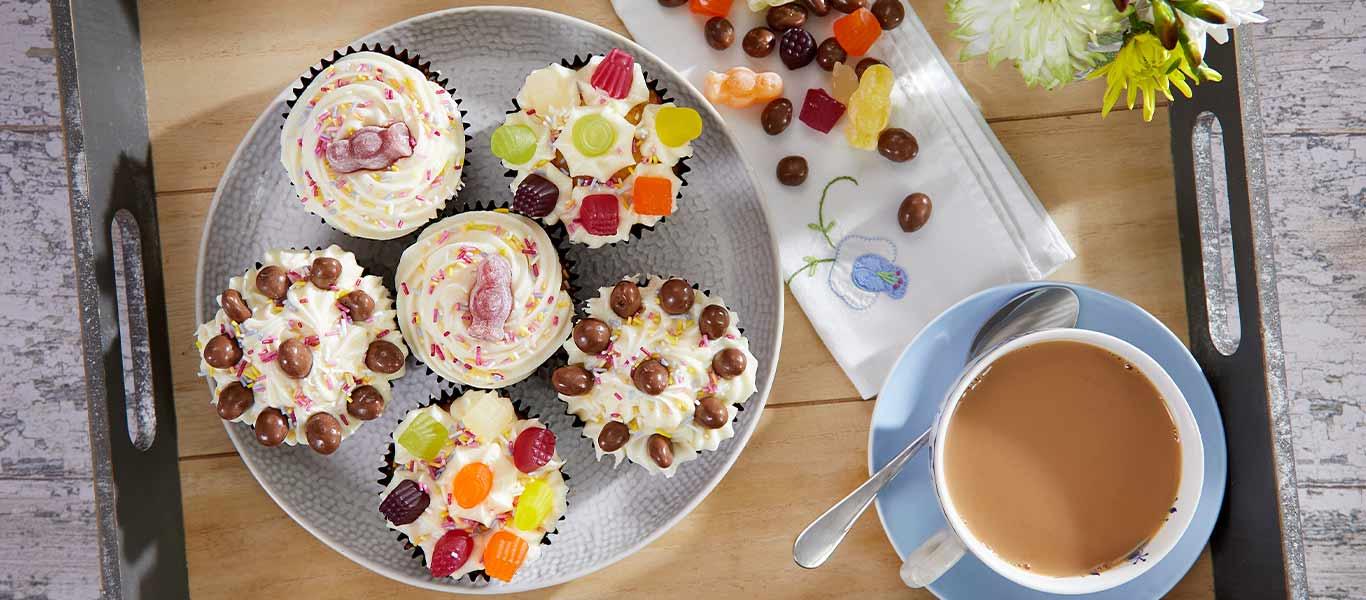 Ingredients
1 x Jacks Baking Kit Fairy cupcake
1 egg 60ml semi skimmed milk
80g softened butter
100g mixed sweets – jelly babies, midget gems, chocolate coated peanuts, mini eggs etc
1-2 tbsp sprinkles, if you fancy
Method
Preheat the oven to 190°C, fan 170°C, gas mark 5. Place the cupcake cases into a bun tin.

Tip the cake mixture into a bowl, add the egg and milk and beat for 2 minutes until thick and smooth.

Divide between the cupcake cases and bake in the oven for 10-12 minutes until risen and golden brown – they should spring back when pressed gently.

Remove and allow to cool on a wire rack until cold.

Tip the icing packet into a bowl, add the softened butter and beat until smooth.

Pipe or spread the icing onto the cupcakes and decorate with the sweets and sprinkles.