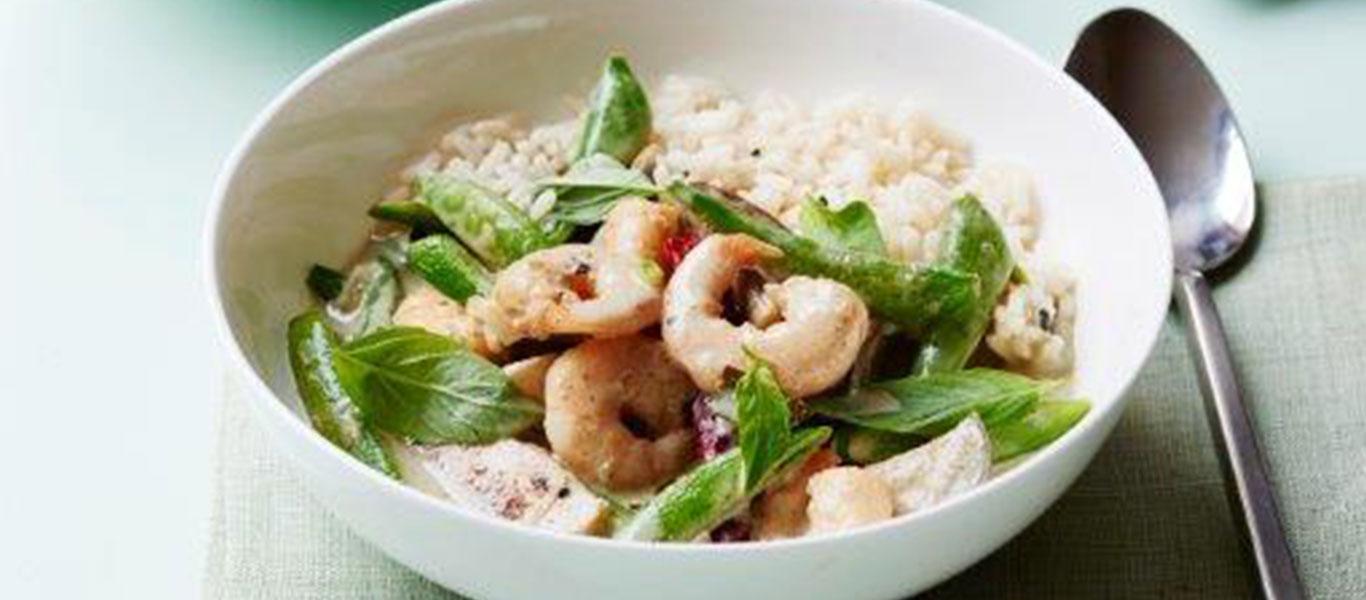 Ingredients
Blue Dragon 3 Step Thai Red Curry
1 tbsp vegetable oil
400g King prawns
200g baby aubergine & pea aubergine or substitute with regular aubergine & mushrooms
Blue Dragon fish sauce and palm/caster sugar to taste.
Method
Paste: Fry the Prawns in a splash of vegetable oil until cooked through, reduce heat to medium and add your Red Curry paste and gently cook for a minute to release the flavours & aromas.

Coconut Milk: Add the Coconut Milk and bring up to the boil.

Dry Ingredients: Add the dry ingredients and vegetables and simmer for about 10 minutes until all infused with the flavours and cooked through. Serve with steamed rice.
Feeling inspired?
There are many ways you can tailor your own Thai Red Curry:
Don't add all the dried chillies if you want a less hot curry.

Add 50ml water along with coconut milk if you want a more authentic consistency.

Balance the flavours of the curry with adding to taste palm sugar (or caster) and fish sauce.

Add chopped coriander and red chillies for extra garnish.

Cooking for longer increases the oil separation for a more authentic look.