Preparation Time: 30 minutes
Cooking Time: Leave to stand: 12hr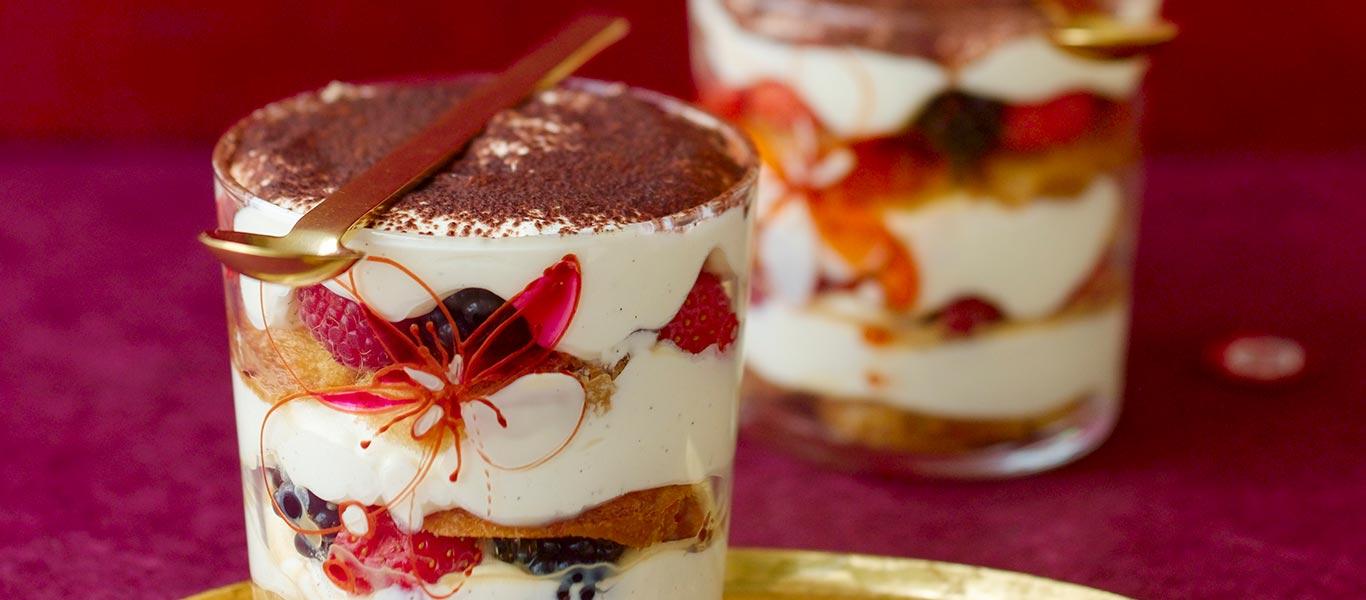 Ingredients
125ml Double Cream
150g Mascarpone
150g Low-fat cream cheese
60g Sugar
½ tsp Ground vanilla
½ tsp Cinnamon
175g Gingerbread, sliced
75ml Espresso
25ml Baileys
400g Mixed berries, (frozen)
Cocoa, for dusting
Method
Whip the cream until stiff.

Put the mascarpone, cream cheese, sugar, vanilla and cinnamon into a large bowl and stir until smooth.

Fold in the whipped cream with a flexible spatula.

Put a layer of gingerbread into each glass. Sprinkle with a mixture of espresso and Baileys. Add a few frozen berries and spread with a layer of mascarpone cream.

Repeat the process twice more, finishing with a layer of mascarpone cream. Fill all the glasses in the same way, then cover and leave to stand, preferably overnight. Shortly before serving sprinkle thickly with cocoa.