Preparation Time: 15 minutes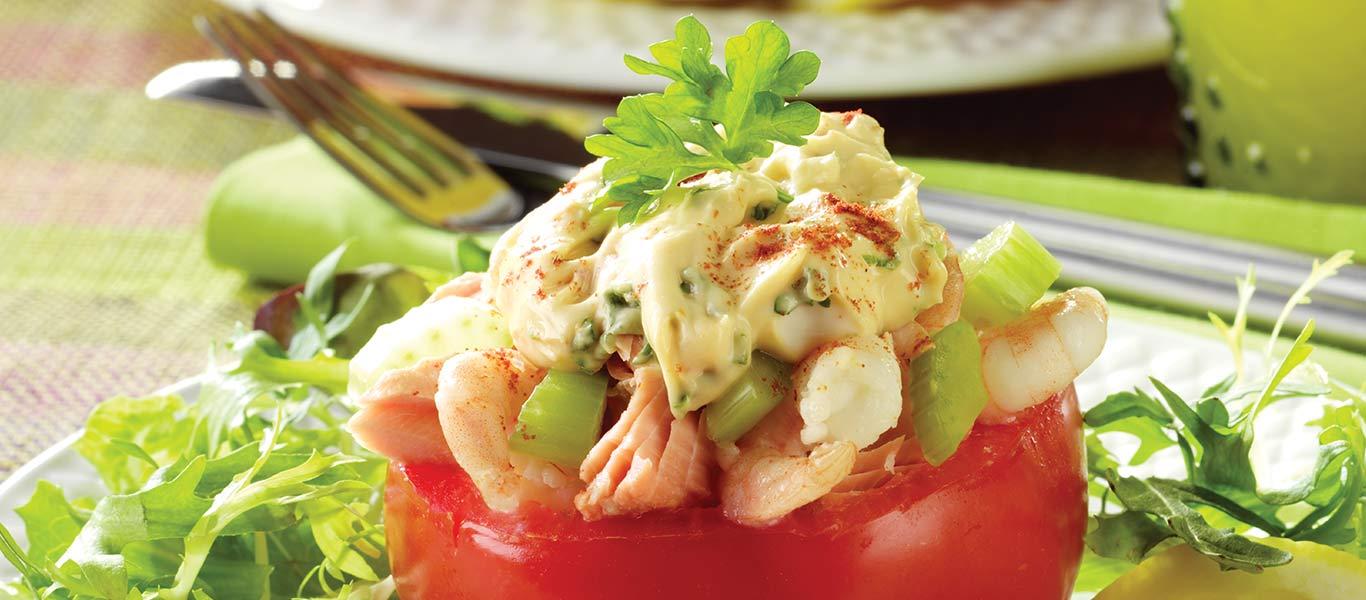 Ingredients
2 large tomatoes
200g (7oz) cooked salmon fillet, flaked
150g (5oz) cooked peeled prawns
1 stick of celery or ½ green pepper, chopped
4tbsp fresh lemon or garlic mayonnaise
To garnish:
Lemon wedges
1tbsp sun dried tomato purée or ordinary tomato purée
1tbsp finely chopped fresh parsley
1tsp paprika
Parsley sprigs
Method
Cut the tomatoes through the centre and carefully pull apart. Scoop out the seeds and leave the tomato halves upside down on a plate to drain for 15 minutes or longer.

Divide the salmon flakes, prawns and celery or green pepper between the tomato halves. Stir the tomato purée and parsley into the mayonnaise until evenly combined and spoon on top of the seafood filling.

Dust the top of each serving with paprika and garnish with parsley sprigs and lemon wedges. Serve with crusty bread.