Preparation Time: 10 minutes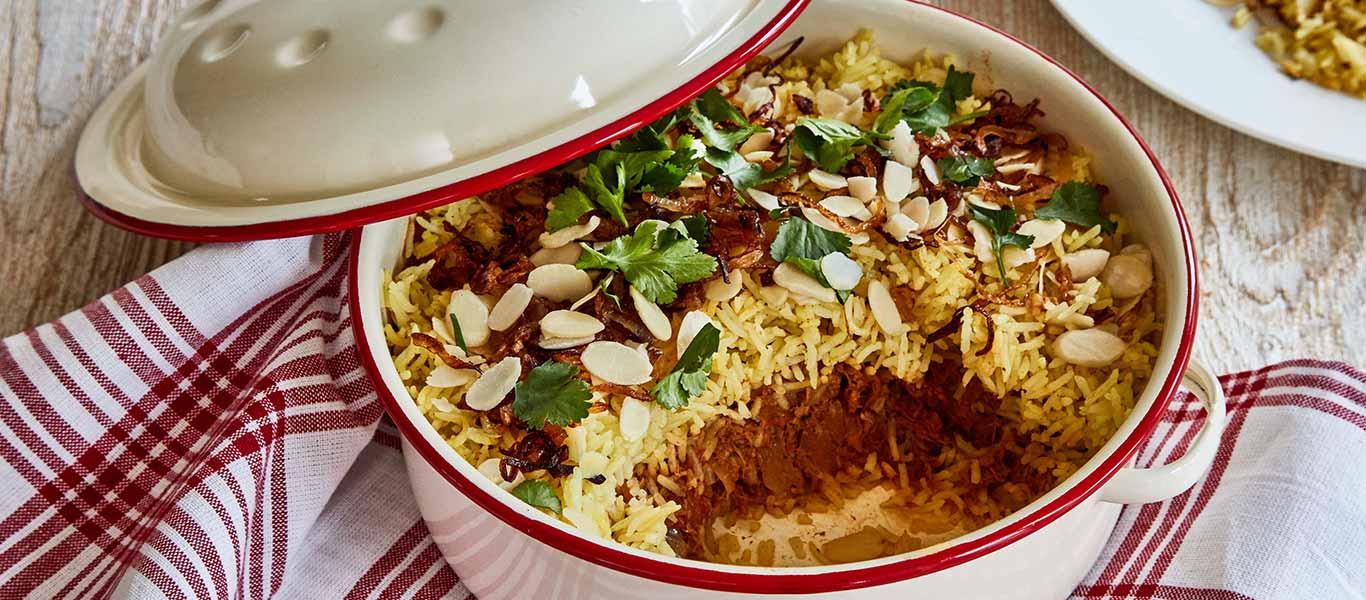 Ingredients
250g Euro Shopper basmati rice
3tbsp korma curry spice mix or paste
Salt and pepper
2 onions, finely sliced
1½tbsp vegetable oil
2 garlic cloves, crushed
1tbsp ginger, grated
1tsp cumin seeds
4 cardamom pods
1 tin Euro Shopper chopped tomatoes
1 mild green chilli, cut in half
2 tins Euro Shopper tuna in brine
Handful of chopped coriander
1tbsp flaked almonds to serve
Method
Cook the rice according to the packet instructions. Add 1tbsp of korma curry spice mix or paste and salt and pepper.

In a deep saucepan cook half the onions in 1tbsp of vegetable oil on a low to medium heat for 5 minutes. When the onions are golden brown remove from the pan and set aside on a piece of kitchen towel.

Add the rest of the oil to the same saucepan and the remaining onions, garlic and ginger. Fry for 2 minutes, then add the spices, and fry for a further minute. Pour in the tomatoes, chilli and 200ml of water. Bring to the boil, and cook on high for 10 minutes, stirring occasionally. Then mix in the tuna and season to taste.

In a lidded pan layer half the cooked rice, the tuna mixture, then the other half of the rice on top. Place the lid on securely and return to the hob on a medium heat for 5 minutes.

Sprinkle the top with crispy onions, flaked almonds and coriander. Serve straight away.