Desserts Upside-Down Apple & Cinnamon Tart
---
Preparation Time: 20 minutes
Cooking Time: 25-30 minutes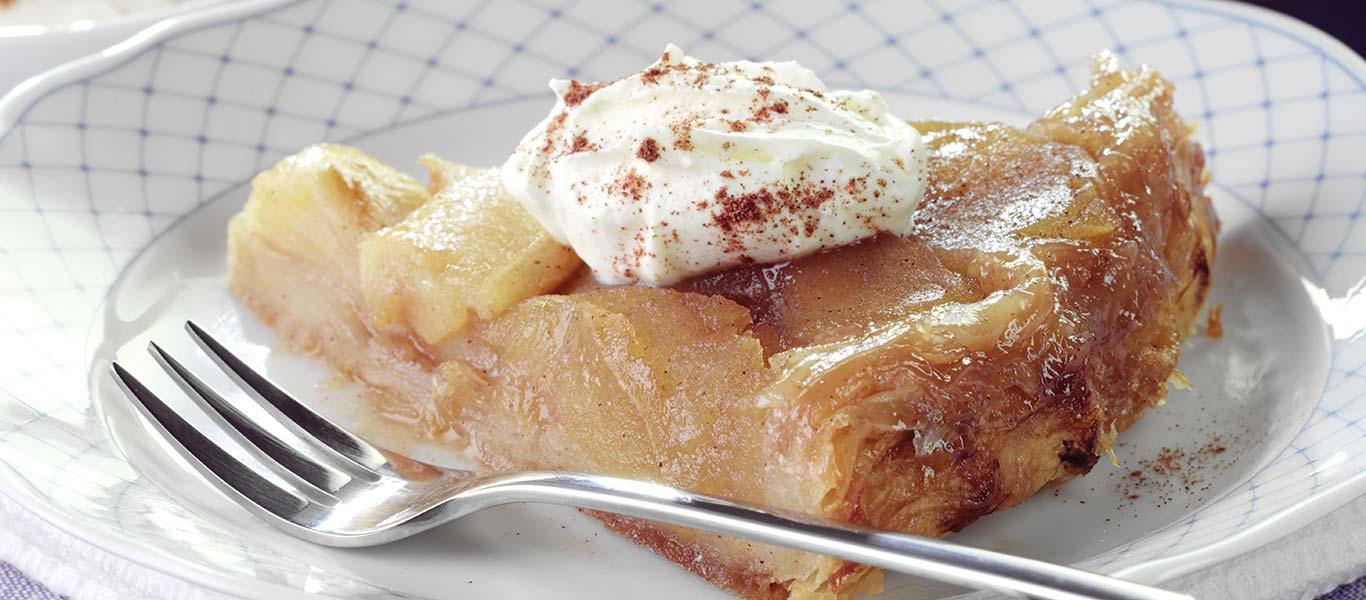 Ingredients
75g (3oz) butter
175g (6oz) caster sugar
1tbsp lemon juice
1tsp ground cinnamon
4 Royal Gala apples, peeled, cored and each cut into thick slices
350g (12oz) puff pastry
Method
Melt the butter in a frying pan and gradually stir in the caster sugar. Heat gently until the sugar melts, stirring occasionally, then continue to cook until golden brown and caramelised. Remove the pan from the heat and stir in the lemon juice and cinnamon.

Tip the caramelised mixture into a 20-23cm (8-9in) flan dish - not loose-bottomed - and tilt the dish so it coats the base. Leave to cool.

Preheat the oven to 200°C/400°F/Gas mark 6. Lay the apples in the dish in concentric circles, butting them up against each other but not overlapping the slices.

Roll out the pastry on a floured board to a circle large enough to fit over the apples, trimming as necessary and tucking the pastry edges down the sides between the apples and the dish.

Bake for 25-30 minutes or until the pastry is puffed and golden brown. Remove from the oven and leave to stand for 5 minutes before placing a serving plate on top of the dish and turning out the tart on to it.