Preparation Time: 10 minutes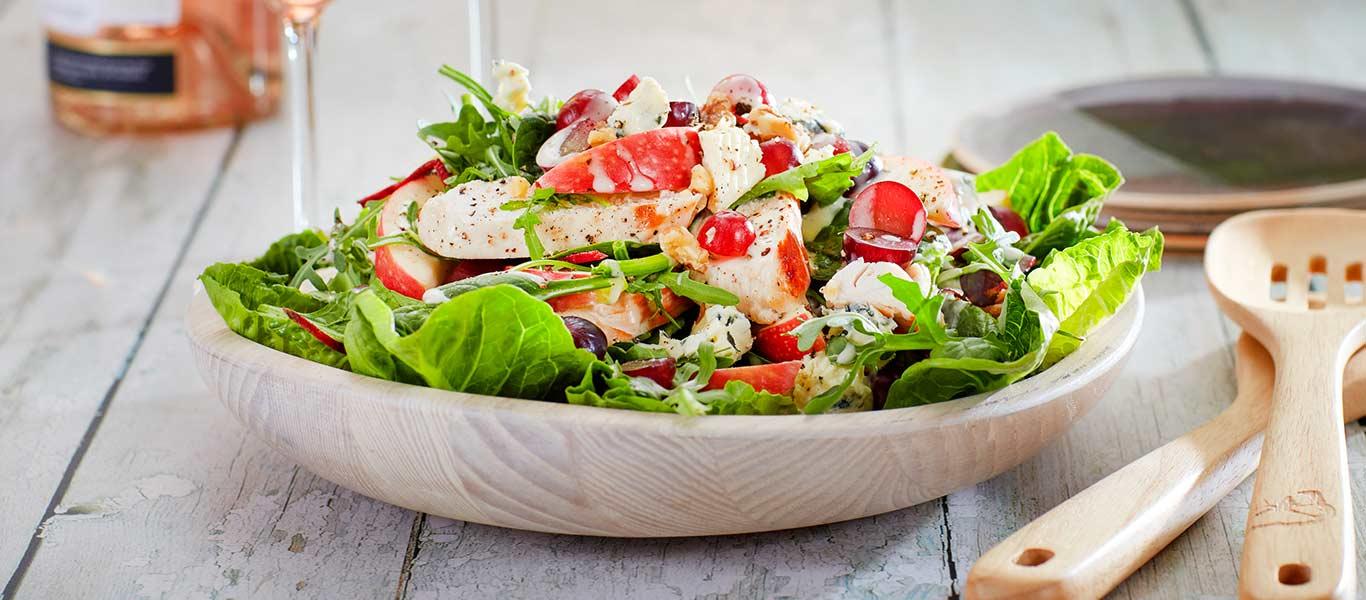 Ingredients
2 boneless skinless chicken breasts
Sea salt and freshly ground black pepper
1 head little gem, leaves separated
40g mixed salad leaves
1 red apple, cut into thin wedges
60g red grapes, halved
60g St Agur blue cheese, crumbled into chunks
2 tbsp salad dressing
2 tbsp walnuts, roughly chopped
Method
Preheat the oven to 200C, fan 180C, gas mark 6.

Lay the chicken breasts onto an oven tray, season with salt and black pepper then place in the oven to roast for 15-20 minutes until cooked through.

Remove and allow to cool slightly before cutting into 1cm thick slices.

Lay the little gem onto a serving plate, then layer up the chicken, salad leaves, apple, grapes, blue cheese, house dressing and walnuts on top – you might get 2 or 3 layers, dependent on the size of your plate.

Finish with a final drizzle of dressing and the last of the walnuts.