Desserts White Chocolate and Raspberry Blondies
---
Preparation Time: 10 minutes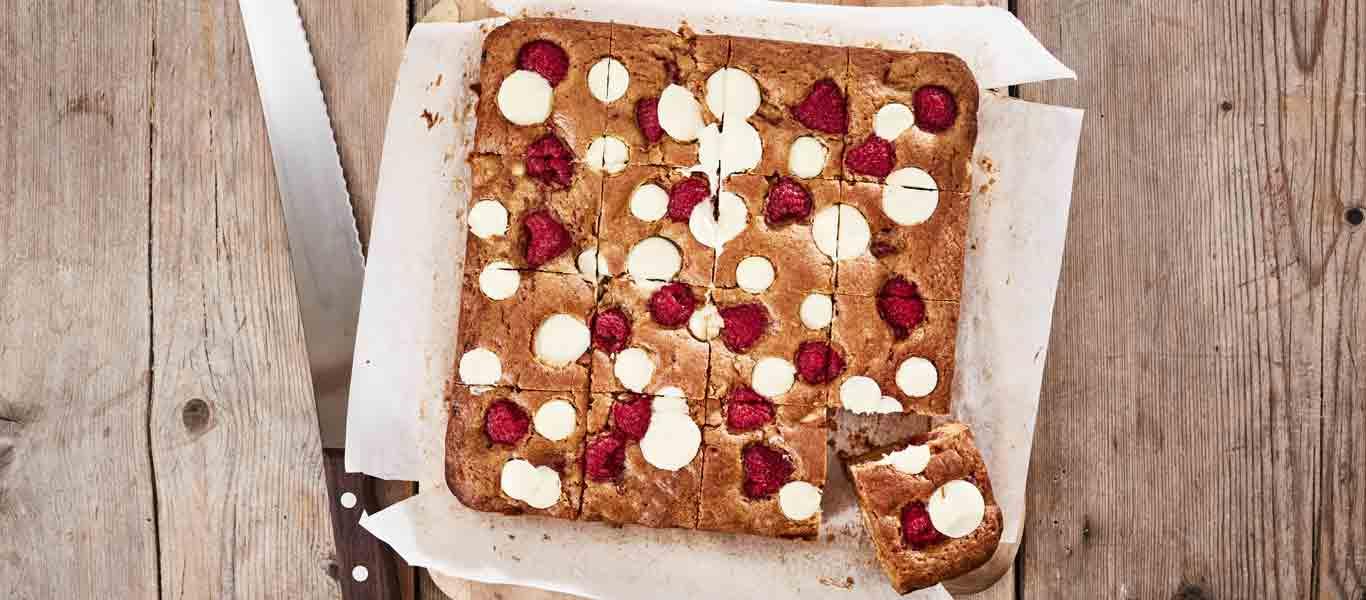 Ingredients
175g salted butter
2 eggs
150g dark brown sugar
75g demerara sugar
2 tsp vanilla extract
225g plain flour
1 tsp baking powder
115g Milky Bar pouch bag white chocolate drops
250g Farm Fresh raspberries
200ml double cream, whipped
Method
Preheat the oven to 200°C/fan 180°C/gas mark 6. Grease and line a 20cm square cake tin.

Place the butter into a saucepan and melt over a medium heat, until totally liquid and golden brown – this makes the butter nutty tasting.

Tip out into a bowl, discarding any "bits", and allow to cool to room temperature.

Crack the eggs into the cooled butter, then add the sugars and vanilla extract and beat really well until smooth.

Sift the flour and baking powder over the mixture then mix gently until combined.

Stir in ¾ of the white chocolate and 100g raspberries and pour into the prepared cake tin.

Scatter the remaining chocolate and 25g raspberries over the top then place in the oven and bake for 25 minutes.

Remove from the oven and place on a wire rack to cool to room temperature.

Cut into squares and serve either on their own, or as a dessert with the remaining raspberries and a dollop of cream if you fancy.