Preparation Time: 10 minutes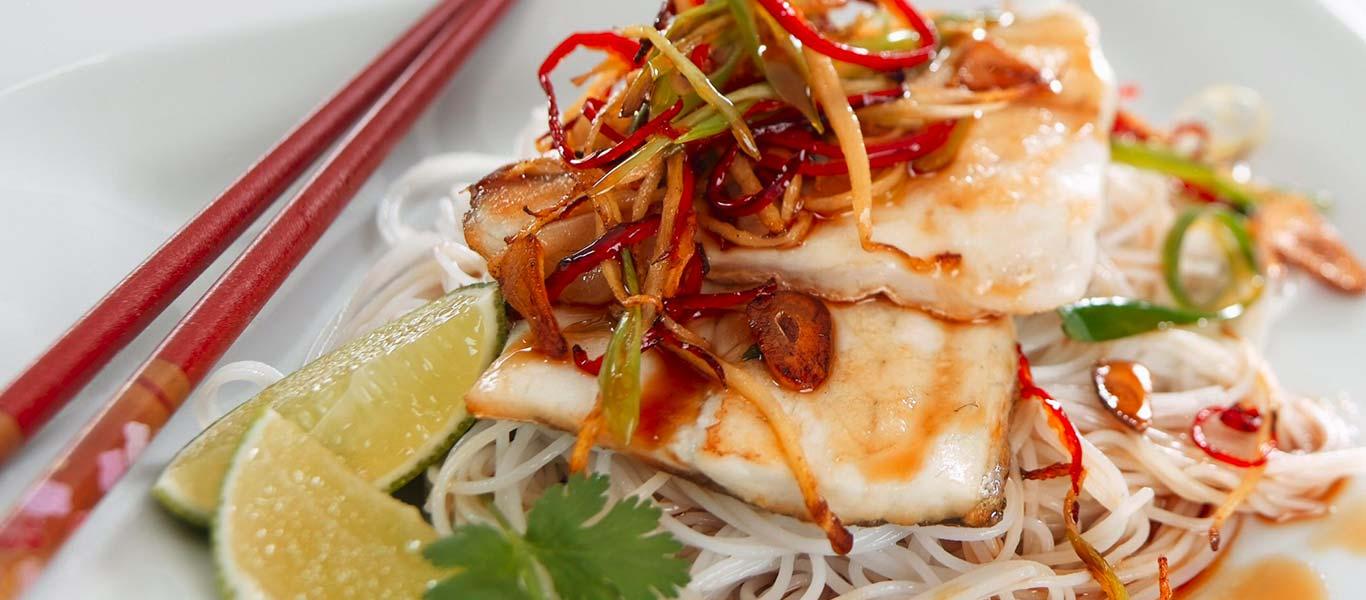 Ingredients
Dressing:
2 sea bass fillets, halved
2 tbsp groundnut oil
5cm piece of fresh ginger peeled and thinly shredded
2 garlic cloves, peeled and thinly sliced
2 large red chillies, de-seeded and thinly shredded
2 spring onions, thinly shredded
2 tbsp Kikkoman teriyaki marinade
fresh coriander, chopped
lime wedges to serve
Method
Season the sea bass with a little salt and pepper, then make three cuts on the skin side.

Heat a large wok or frying pan with 1 tbsp of oil and fry the sea bass skin side down for 3 minutes. Turn over and cook for a further 30 seconds then pop the fish onto a warm plate and keep warm. The sea bass may need to be cooked in two batches.

Heat the last tbsp of oil in the wok and fry the ginger, garlic and chilli for about 1 minute. Then add the spring onion and teriyaki marinade. Bring to the boil and pour over the fish. Scatter a little corriander and serve with steamed rice or noodles.