Preparation Time: 5 minutes
Chilling time 1-2 hours
Cooking Time: 8-12 minutes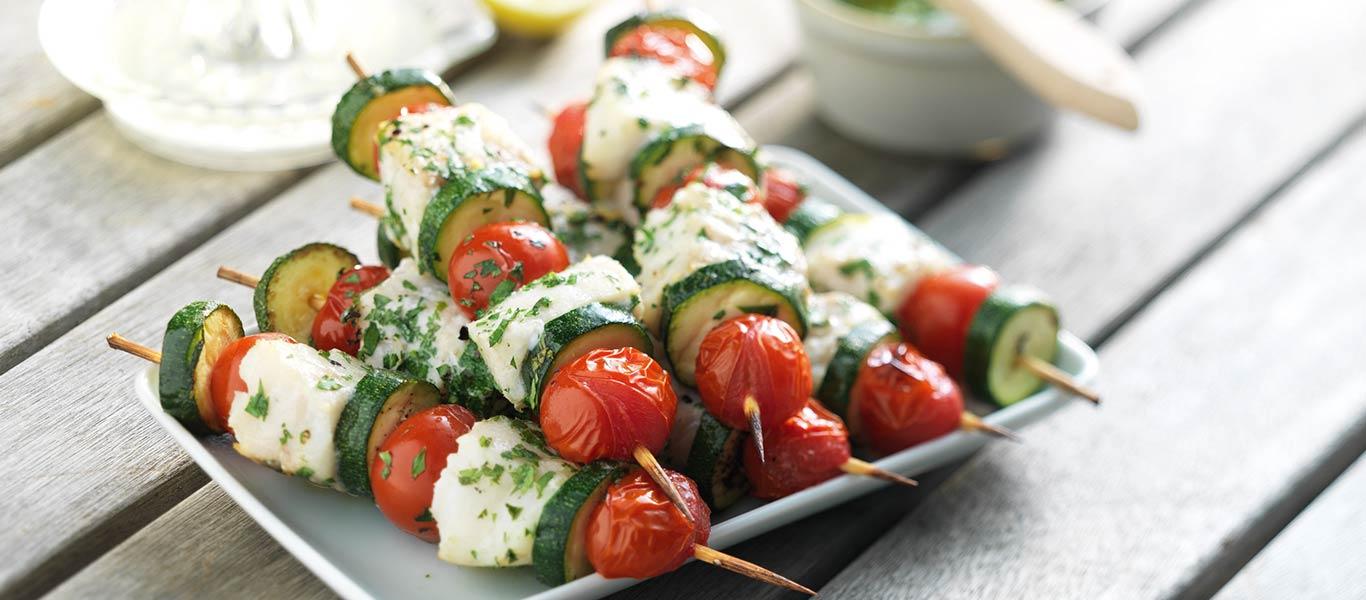 Ingredients
450g boned skinless thick white fish like Pollock, cut into 12x2cm chunks
For the marinade:
3 tbsp olive oil
1 tbsp lemon juice
¼ tsp sesame oil
1 tbsp freshly chopped coriander
18 British cherry tomatoes
175g British courgettes, trimmed and cut into ½ cm slices
Salt and freshly ground black pepper
Method
Put the fish into a non metallic dish. Mix together the oils, lemon and coriander and drizzle over the fish. Cover and chill for 1-2 hours. Meanwhile soak 6 wooden skewers in cold water.

Thread slices of courgette, fish and cherry tomato and repeat again. Repeat this another 5 times. Preheat the grill if using.

Cook over hot BBQ coals or under the grill for 5-7 minutes basting with the remaining marinade.

Serve in warmed pitta bread of chunks of artisan regional breads of with British seasonal vegetables of your choice.
To Vary
To the basic marinade add a little freshly grated ginger.